Hello fellow illustrators and designers and welcome to another blog. The word manifesto has different meanings and associations depending on the people you ask. I come to think that a manifesto means a set of policies and aims from a group of people. Using this as a starting point, I will discuss the different manifestos that I have come across throughout my illustration journey. Then presenting my own individual manifesto.
As part of the illustration module, we discussed as a group the different facts associated with Dieter Rams. Dieter Rams, a German industrial designer released an interesting manifesto for design and architecture. Dieter Rams was an unknown figure to me previously, but after much research and discussion, we as a group finally understood his individual policies and aims.
The manifesto compromises 10 ideologies for the designer to undertake within a practice. I love Dieter Rams ideologies presented throughout this website, which correlates well to my own views within my personal manifesto. One feature of his manifesto, which I particularly admire is his approach to the environment and consideration into material use, such as simplicity. The article is interesting to read and some of his overall policies I can fully support. Despite not being an designer, I can still incorporate some of his policies within my ways of working. The following quote is from Vitsoe – The power of good design, a website presenting information and direct quotes from the Dieter Rams manifesto. "The possibilities for innovation are not, by any means, exhausted. Technological development is always offering new opportunities for innovative design." (1) This is one element of Dieter Rams manifesto, which I find most important for discussing new ideologies and frameworks.
Here are examples of Dieter Rams work and designs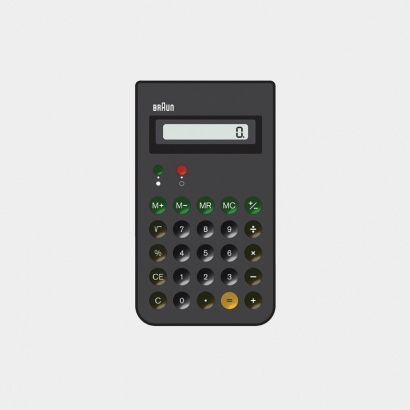 The next part of the module correlates with responding to another group's discussion on a different manifesto. The Brexit design manifesto was previously discussed within the lecture. It was first produced by Ken Garland and 400 graphic designers. It summarises that designers and other creative industries need recognition after the Brexit agreement. I believe that this manifesto is essential for keeping the design industry in the UK alive and encouraging us to represent the industry further. This is important because it still correlates with my views, as I believe that the design industry is important for the growing economy. Even though science takes the common foothold within society, it doesn't make sense to remove the design industry from funding and support. Using these as examples, I will discuss my own manifesto and how I was inspired by other manifestos.
In my manifesto I believe that illustrators can create out of any medium, while not being restricted to a certain element. Another part of my manifesto is that I consider that illustration should be more accessible to students. My manifesto is to give more illustration representation and creative freedom. It is my belief that illustration creativity can be broad and be made into anything. I do not want to restrict the nature of illustration, but provide a viewpoint for illustration to please any form of the economy. As part of the Dieter Rams manifesto, I consider that the innovative and long lasting nature of the illustration to be important. The yourmorals.org quiz, is incredibly important for shaping and developing my manifesto; the higher score of self-driven and benevolence are two qualities that I absolutely dedicate to within my illustration framework. It is higher than all the main political parties. As part of my manifesto is to be not afraid to take risks. The self driven framework is important feature within my manifesto, as being part of my personality. Note that my manifesto is what I believe is important within the illustration community, not necessarily what people think overall.
(1)Vitsoe design Dieter Rams Good design | About us | Vitsœ (vitsoe.com) (date accessed: 12/02/2021)